The Value Keys when clearly recognized, defines a persons true Identity, Mission, Balance, and Mentoring Influences.
Value Keys are forged in emotionally charged experiences (positive and negative.) These experiences compel powerful emotional states and create a neural roadmap that identifies the keys to each persons' unique purpose-filled destiny and ability to make consistently wise decisions.
These maps are as varied and deep as the personal experiences they chart, and are characterized by a powerful and positive energy, described as Peak States. Although some similarities do exist, no set of Value Keys are the same, and each Peak Experience/State is unique to the person experiencing it.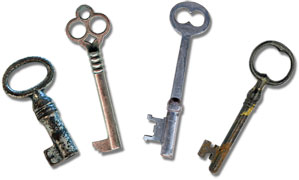 "Stephanie Shipper has had a profound impact on our professional and personal lives. She has helped us solve some incredibly difficult business dilemmas. Her skills and techniques are nothing
short of miraculous. We highly recommend her services as a cost effective solution to business and interpersonal problems."

Joe and Terri Graedon
(authors of 5 NY Times Bestsellers)