"The more we know about our own nature, deepest wishes, and constitutional yearnings, the more effortless and epiphenomenal become our choices. Many problems simply disappear, many others are easily solved by knowing what is in conformity with our nature." - Abraham Maslow
Through 30 years in the study of Peak Performance Modeling, Maslow's Peak Experiences, and Ericksonian Hypnosis, a unique system has been perfected. Through this discretionary system, we share the privilege and daily experience of establishing your Birthright to Peak Experiences/States and wise decision making.
This system offers measurements, but more importantly, models that regenerate your personal Peak Experiences through attaining your Core Values.
Your personal road map to Peak Experiences is established through a comprehensive assessment and integration of your Value Keys.
1. Establish Foundation
Assessment of the key experiences and persons that formed you.
2. Value Keys Assessment
Discover the indelible responses that designate the road map to your Identity, Mission, Balance, and Mentoring.

3. Life Altering Personal Change Work
Clarifying and altering your inhibitions to greatness.
4. Report of Findings & Personal Roadmap for Greatness
Plan of action for moving with determination towards greatness.
5. Post- Session Clarification
1 hour clarification and integration of session.
6. Continued Coaching
Offered on an hourly basis; Suggested follow through - 1 hour every 3 weeks for 6 months after the session to insure follow through/long term success.
Enhance Individual Performance with Better Communication and Social Capabilities
Enhance Organizational Performance through Better Intra and Inter Team Cooperation
Enhance Organizational Success by facilitating Breakthrough Thinking and Behaviors
As principal consultant of Expert Outcomes founded in 1987, based in the Chapel Hill/Durham area of North Carolina, provided over 8000 hours of NLP (Neuro-linguistic Programming) services to individuals, businesses and governmental organizations. Recognized internationally as a highly effective trainer, coach and mentor committed to the ethical use of NLP assessment, modeling and coaching techniques to improve individual and organizational outcomes. Skilled in training teams and individuals in negotiation, diplomacy in conflict situations. Successful experience working with CEO's, physicians, attorney's, realtors, and entrepeneurs, working in their fields of expertise as well as managing others.
Management Training – Voted Contractor of the Year as consultant for Quintiles Leadership 100 series. Provided managers with expert training in diplomacy, negotiation, management and customer service. Quintiles is a contract research organization which serves the pharmaceutical, biotechnology and healthcare industries by providing services that support integrated product development from early development through late phase clinical trials.
Senior Executive Performance Coaching – Worked with distinguished executives and scientists including a Nobel nominee at National Institute of Environmental Health Sciences and Tulane University. Currently offering One Day Executive ReFocus Intensive.
Negotiation/Communication Coaching/Training – In training for the NC Bar Associations and Mediation Inc., consistently recieved kudos for the "most important training recieved since Law School."
Social Skills / Inter Personal Behaviors Coaching – Success turning around the behavior of physicians deemed "disruptive" by their peers at the North Carolina Physicians Health Network. Included training, coaching and "interventions" on site at hospitals and medical practices across the state.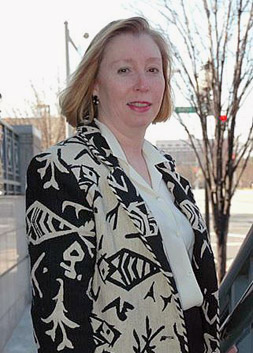 Read Stephanie's complete resume...